Improving your online Business with a Digital Marketing Strategy
Search Engine Marketing for Business
A Digital Marketing Strategy will certainly make the difference from where you are now and where you should be. Premium high ranking backlinks. Trusted by millions around the world.
Making your company website as user-friendly and Google friendly as possible
Digital Marketing Strategy
A website marketing strategy will help to improve your company website online. Improving its search engine positions. There are many factors involved as you can see in the SEO To-Do list. Everything has to be just right for a digital marketing strategy to work to its full potential.
There are many options available when it comes to web hosting. A professional web hosting account will help your business by including an SSL for your website, giving it that Google required https:// address. Some web hosts have too many websites hosted on each server, leading to slower websites.
Website maintenance is there to take care of your company website. Keeping your site functional, adding additional features and functionality as and when required. Another advantage of a website maintenance plan will be the peace of mind it brings knowing your website is being looked after.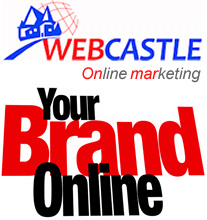 Online marketing is all about making your company website a success. Yes, you could have the most amazing website, way better than your competitors, but if no one see's it, what's it for?
This describes most websites because they are not on the first page of Google. The first page is where the buyers are, if you are not there then you need to do something about it.
A digital marketing strategy is aimed at being a benefit for your company. It's all about getting results. The sole purpose is to increase visitors and ultimately, increase sales.
It really is, it's a bit like fishing. If you cast your bait on one side of the lake, and the fish are on the other side of the lake, you won't catch any fish, you need to attract the fish to your side of the lake, and this is what we do, we change the bait. We attract the fish, and hopefully, the fish bite.
Businesses need to look at their ROI, (return on investment). Increasing their marketing ROI. Acquiring more customers. If, for example, you choose a monthly marketing campaign it has to warrant the cost, if you believe when someone arrives at your website after a search online, they will buy from you, if you don't believe this, then this has to be fixed. You need to be confident in the look and feel of your company website. There isn't much point in marketing your website if people start to find you, visit your site and decide no, it's not at all what I was expecting.
Get ahead of the competition

Webcastle's digital marketing strategy services are available to any size of business. We certainly have in place the staff and expertise to create a search engine friendly website that can be found online. Not only this, but our years of working in the website marketing business has certainly provided the knowledge to move your website from where it is now, to where it deserves to be, on the first page of Google. Once this is achieved we can work on helping you climb up the first-page ladder.
All the above is not that difficult really, it does depend, however, on what type of business you are, what the competition is like and a variety of other factors. As an example, if you intend to rise above your main competitor and their website has been building backlinks for some time, then, of course, it could take a little longer to achieve those higher positions.
Yes, the most simple things can really help, such as making sure your website is mobile-friendly, it's using SSL, so your web address is https, not HTTP. A quality UK Web hosting package, all the above are simple improvements but can make a big difference. Too many unnecessary images and slow download speeds are other factors that can be easily fixed. Check out the SEO to-do list.
Pre-Marketing Process (basics)