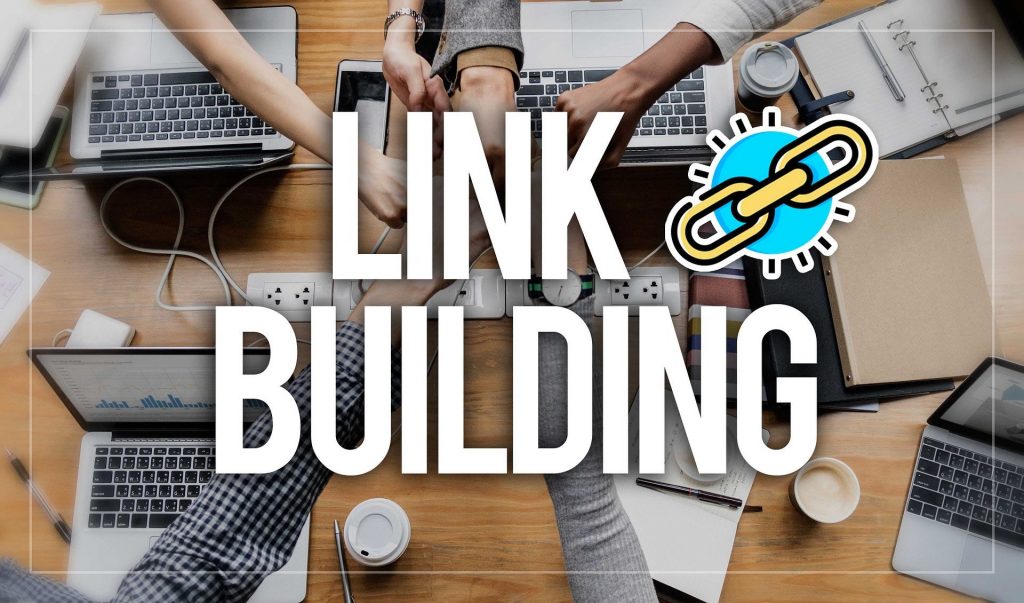 So what's it all about? Backlinks are what makes the Internet what it is today. Without backlinks,  would we have a web? So, the truth of it is, backlinks are expected. But don't start building links for a month or two, stick with it. It's a long haul but its worth it.
Building backlinks is really not that difficult and certainly anyone can get involved. The key here is to get strong backlinks. These are from related websites to your own. Stay away from all of those low quality links, and those backlinks you can get easily from spammed websites.
Exclusive Link Building Service
Link building has always been an important part of online success and with our exclusive link building service your website will certainly benefit, from high Page Rank website's with high Domain Authority (DA). Getting a link from a high page ranking website with a high domain authority will really boost your own website.
We have access to a number of high profile, high ranking website's from around the world that we add your links to so eventually you will have 100's of these powerful links pointing back to your own website, giving it a boost in the search engines. Backlinking for SEO can work wonders for your company website if done correctly. But, making mistakes can certainly do more harm than good in your quest for the top.
Back linking to your Backlinks
A technique we use is to build Website Backlinks to Backlinks, meaning we build links back to your back links, this will in turn make the original links from these top ranking sites even more powerful. These are called tier2 and tier3 backlinks.

Once you have accumulated a number of links over the months we then build an RSS feed of all your links and then build more links to the RSS feed making your website even more powerful.

It's not just about building back links to your website, a huge benefit is to have another blog somewhere else, such as tumblr, wordpress.com or blogger with blog posts pointing back to your own website, then build links to them too.
Another important step in link building is linking to your internal pages, these pages are important as they contain your product and services so you need to get some good quality links pointing to them too, not just your home page.
Internal linking: So many website owners make the mistake of getting all their incoming links pointing to their home page; this is too much, ever heard of deep linking? This is linking to your internal pages, these pages are important as they contain your product and services so you need to get some good quality links pointing to them too, not just your home page. A very important step in backlinking for SEO.
This is quite common and is good SEO work, however, it's always much better to get links coming in without giving a link back, this is where article writing comes in.

It is good to have both rather than one without the other, reciprocal builds community but remember, it's hard to get a good quality link exchange without giving them a reason to link to you, and remember, you're not asking a website to link to you, you are asking a human.
Also, reciprocal linking no longer carries the clout it used to although it is still of benefit to your website if it's related to what you do. The key is to get one way links and the best way to get one way links pointing to your website is article writing and publishing.
An article can include up to 3 anchor text links (keyword rich links), such as "stadium manager", (if you're a stadium manager) for example, pointing back to your website. Anchor text in articles carry more weight to the search engines and will eventually provide hundreds of one way links back to your site.
Backlinks are a link pointing back to your website, hence the name, backlinks. These backlinks have to be a mix of your website URL, your main keywords and a link that simply says, home page, check us out, or visit us today.

What is Backlinks SEO? What is Link Building in SEO?
Backlinking for SEO is just a term used for using backlinks for the purpose of search engine marketing, it's the same as the question, what is link building in SEO. SEO is short for search engine optimization, so when someone asks, what is backlinking for SEO, that's all it is.
Link building is the process of building backlinks from a website that is more popular than your website and has a much higher authority in both page rank and domain authority. This will give your own website a little push in the right direction, up the search engine rankings.
You can get Backlinks from a wide variety of places, such as social networking, like Facebook, Twitter etc. You can get them from forums by adding your signature and writing and answering posts, blog comments, your own blogs and the list goes on.
You can of course pay a search engine marketing company who specialise in this field to do the job for you, I am aware of so many people over the years who set out in good faith to build regular backlinks every month from a wide selection of sources and then give up after just a few weeks, it really is a tedious job for most website owners, personally, I love it, which is a good thing as I do a lot of backlinking.
How Many Backlinks do I Need?
A very good question, the answer is, how long is a piece of string, no one knows, it's all down to so many factors, such as how competitive your market is, how big is your competition, and the list goes on.
One of the first things we do for any new client is find out who their main competitors are and see how many backlinks they have pointing to their website, and how powerful these backlinks are, the thing is, many websites have a number of backlinks but if a lot of these are from low quality website's, the chances of success over your competitors is quite high.
We build an average of 80 links per month and when someone asks, how many backlinks do I need, we really don't know the answer. One thing is for certain, never go into generating backlinks to your website and build a lot in one go, or, only do it for a month or two, this can do more harm than good, think of it as a long term commitment, remember, while your competitors are watching you climb above them, this will inspire them to look at their own backlinking and are they doing enough, you could be awakening a sleeping giant.
Search engine marketing has evolved over the years from almost only using the Meta tags to where we are today. But link building, especially getting hundreds if not thousands of related websites linking to you, has become a critical part in any SEO campaign, there really are 101 ways to optimize a website but backlinking for SEO is one task you certainly can't ignore.